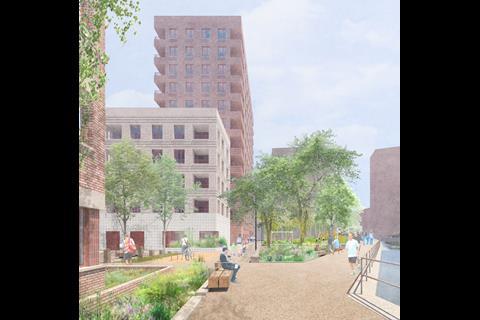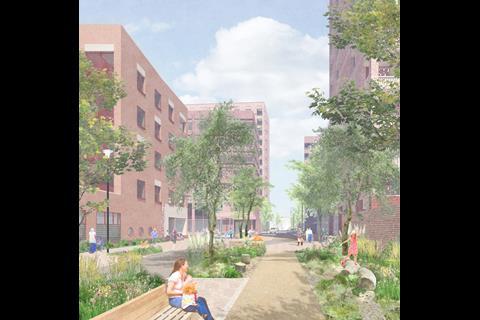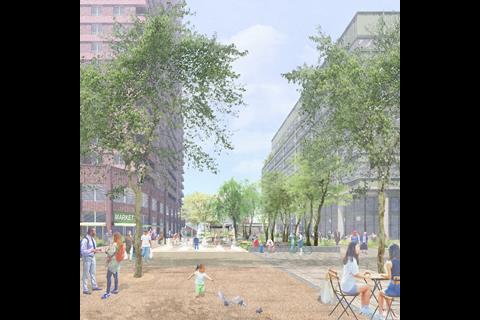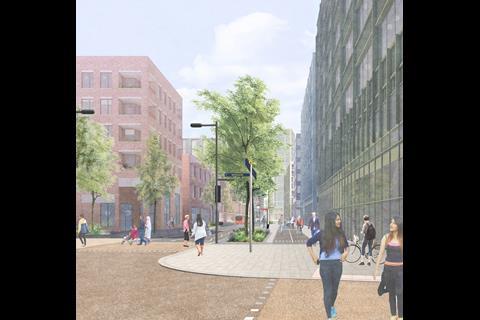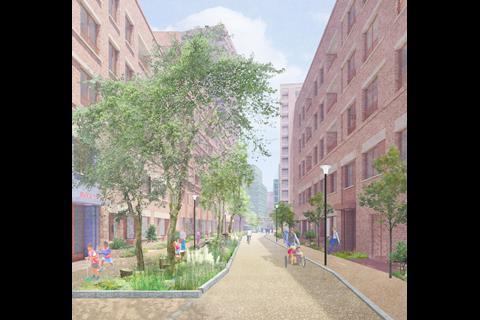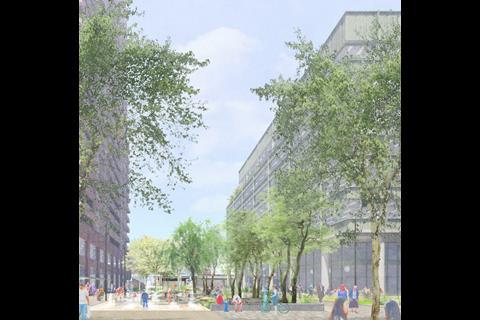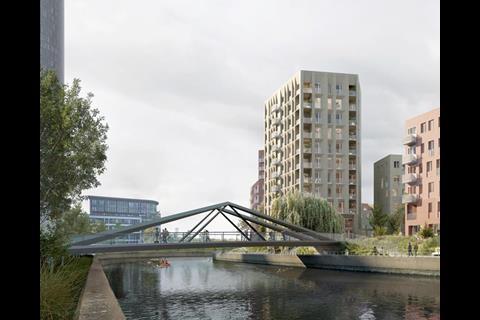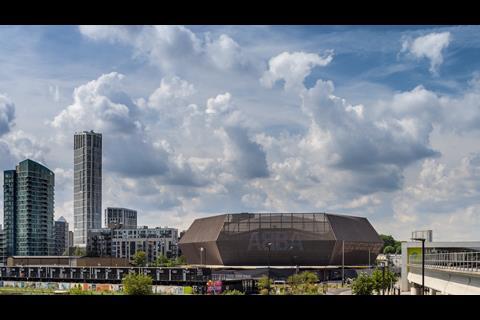 Master plans to scale up housing delivery on part of the Olympic Park site must be approved by the London Legacy Development Corporation.
A new master plan for the Pudding Mill Lane area to the south of the park – developed for LLDC by Gort Scott, 5e Studio and Aecom – offer to deliver 116,553 m² of new residential space on the 5.1 ha plot in three courtyard blocks and a 25-storey central tower.
Documents provided to members of the LLDC Planning Applications Committee acknowledge that the Master Plan does not contain a fixed number of new units. But they suggest the figure would be 948, based on floor space and requirements for a combination of housing sizes.
The site currently hosts the temporary Abba Arena, where the Swedish pop legends' live show featuring "digital avatars" takes place. It also houses a temporary Snoozebox hotel.
As part of the 2012 master plan for the provision of new homes at the Olympic Park, the nearby Pudding Mill Lane and Bridgewater Triangle sites were to provide approximately 1,258 new homes.
However, subsequent reviews have already resulted in 2019 Stirling Prize winner Mikhail Riches securing a preliminary deal for 575 new homes in Bridgewater Triangle earlier this year. Based on guidance from LLDC, these units coupled with 948 new units under the Gort Scott Master Plan would represent a 21% increase over the original housing projections for the sites, which are collectively known as of "planning delivery area 8".
A report at tomorrow night's Planning Applications Committee meeting said 45% of new homes in Pudding Mill Lane would be 'affordable', measured by habitable room. The master plan proposal would also allow for 51,738 m² of new commercial space and 273 m² of community space.
Planning officials said the increased housing stock will help offset homes that will no longer be delivered in other parts of the Olympic Park due to the creation of the UCL East campus and waterfront developments in Stratford.
Recommending the master plan proposals for approval, officers said Gort Scott's plans would provide a significant amount of high quality housing.
They added that members of the LLDC's Quality Review Board were "generally supportive" of the proposals, but had suggested that 20 floors would be a more appropriate height for the central tower, as it would represent a better transition from the heights of construction in place in the area. .