When the COVID-19 pandemic hit America, it meant many plans came to a halt. Among them: a roughly $40 million art park and adjacent Crocker Art Museum parking lot in Sacramento that Comstock reviewed in September 2018. Nearly two years into the pandemic, that project has new life , but with a change.
City officials and Lial Jones, director and CEO of Mort and Marcy Friedman of the Crocker Art Museum, confirmed talks have been reignited for the project since October. The parties are working on a memorandum of understanding and preliminary designs, with the possibility that the pitch could be released this year. "The motivation has always been to create great new civic amenity for Sacramento," Jones says.
What's planned is quite similar to what was available before the pandemic, with San Francisco-based company Surfacedesign working on designs that could turn Crocker Park into a sculpture-studded art park. The development will include a "flexible space" for art-focused events and programs, "but not necessarily a building structure for that purpose," says Kat Haro, Crocker Art Museum's director of marketing and communications.
The difference from 2018: Plans are off, at least for now, to create a parking lot in town with the help of Seattle-based Olson Kundig. "Due to the pandemic and the decimation of parking revenue, this is on hold," Jones says. "We don't know when it may come up again."
Dustin Hollingsworth, a project manager for the city, says conversations changed "when we realized there would be no city funding," although he and others with the city continue to work on the project. It is uncertain whether the city will seek to make a larger financial contribution to the project in the future.
"Right now we're evaluating all of that," says Hollingsworth. "It's really too early for someone to come in and say, 'The city is not doing anything' because we're trying to identify ways in which we could, even if it's not a financial contribution. direct, we might be able to redirect the funds to that."
The city also prioritized much of the $89 million it received in 2020 through funding from the Coronavirus Aid, Relief, and Economic Security Act towards the arts, with the Crocker receiving $250,000, according to the Sacramento Business Journal. That money was much needed for the Crocker, which was closed for 11 months due to the pandemic and continues to operate with reduced hours and programming. "Basically, without CARES money, the arts in Sacramento would be decimated," Jones says.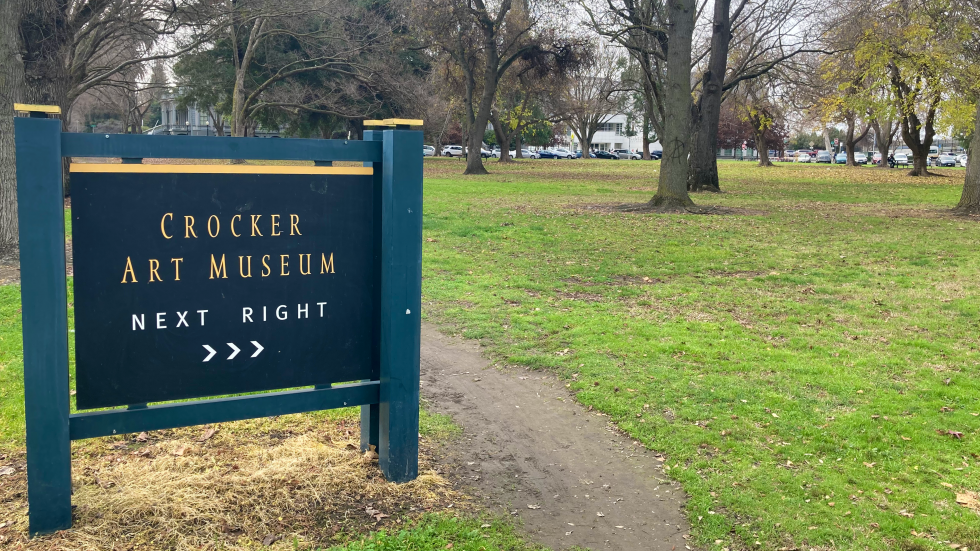 Against this backdrop, Jones and others are working on a project that could boost Crocker's offerings in the long term, with Jones eventually envisioning "18-hour-a-day equipment that is heavily used by museum visitors and the public". Jones expects the project to be completed in 2024 and hopes groundbreaking work can begin this year, although there are a few hurdles to jump through.
"Part of when we can start work will be when this memorandum of understanding is complete, the construction drawings are completed and the permits are issued," Jones said. "If the memorandum of understanding were concluded today, the other work would take approximately nine months. It really depends on the MOU process right now.
Jones says there was no discussion of when the memorandum might be submitted to city council for approval. Hard budget figures for the revived project are not available, though Jones says the $40 million project cost for the park does not include art for it. A fundraising campaign, Crocker Next, also intended to help the museum's endowment and address parking and storage issues, is underway.
"At this point, they are pretty pictures and they make sense. … It has the potential to be a very good project.

Dustin Hollingsworth, Project Manager, City of Sacramento
The design work is also too early to be shared publicly. "At this point, they're pretty pictures and they make sense… but nothing formal has been (examined) in terms of feasibility," says Hollingsworth. He is hopeful, however, telling Comstock, "It has the potential to be a really good project."
It could also be related to the city's ongoing efforts to improve the waterfront along the Sacramento River through Old Sacramento and up to Discovery Park. Jones also notes that a parcel known as Lot X between Capitol Mall and N Streets should be developed.
"This whole neighborhood is changing," Jones says. "And this park is going to be an important part of that."
–
Stay up to date on business in the Capital Region: Subscribe to the Comstock newsletter today.